Congratulations to Nic Z. He earned the rank of Eagle Scout in February and had his Eagle Court of Honor on April 8th, 2000. This is even more special being that he is only 13 years old. I am an Eagle Scout myself, and was 14 when I got mine, so I really have to hand it to Nic to have the responsibility and drive to get all the requirements, etc. done so early. Again Congratulations Nic !!!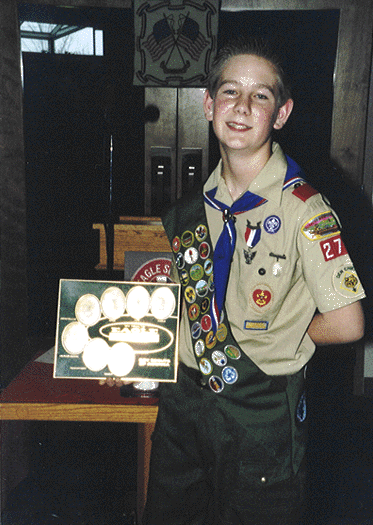 This is Nic after his ceremony had just finished. He is holding his Trail to Eagle Plaque which was presented to him by the Tri-Creek District Representative Don D.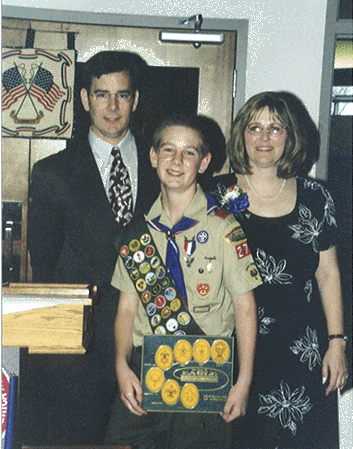 Here is Nic with his parents Dan and Beth. Congratulations to them as well. Nic would not be standing here today if not for all their love and support. They are to be commended and congratulated on their son the new Eagle Scout!!